The Friendly Club!
The St George Chess Club prides itself on a diverse membership with a range of chess abilities. We foster a social atmosphere for players of all ages and abilities.

The club runs regular internal club competitions and participates in interclub tournaments. More information about the activities can be found from the calendar.
Club Games: 7:30pm Tuesday nights, Prince Edward Rooms, St George Leagues Club, 124 Princes Highway, Kogarah NSW
News
2023 St George Allegro: Daniel Melamed & John Stuart Plant equal first.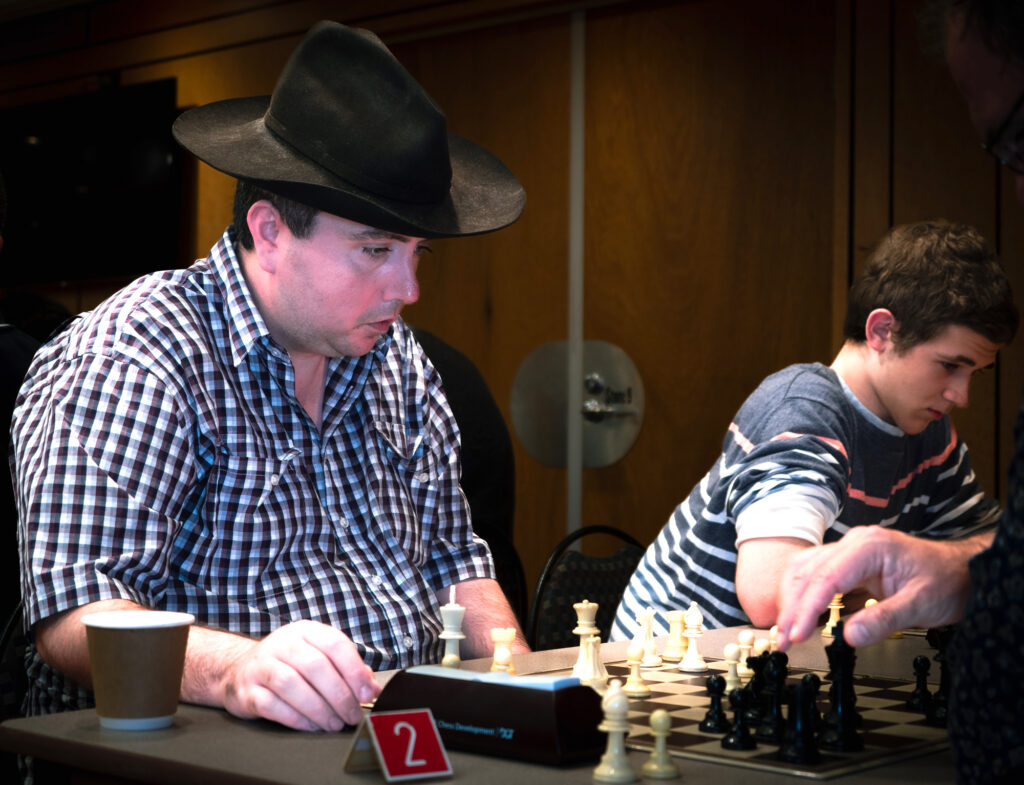 The leaders from week 1 prevailed in the second and final night of our one Allegro tournament of the year. Both had just the one loss across the nine rounds, Daniel to JSP and JSP to Mario Falchoni. The latter game, in the final round, had a particularly exciting finish, with Mario getting a checkmate with one second left on his clock. Mario's win took him to outright third place, on 7 points, followed by Celina Wu and Nick Kordahi on 6.5. Rising junior, Ashton Li, had a strong tournament, finishing on 5.5. Click on this link to see the final crosstable.
St George Lightning Tournament: August 15, 2023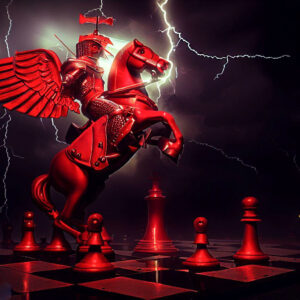 On a dark and rainy night at Carlton, a lightning chess tournament brought even the dead to life as flashes of brilliance and craziness illuminated twenty one chessboards deep in the bowels of St George Leagues Club.
Yes, it was one of our three annual blitz-style tournaments (5 minutes per player, 9 rounds, Swiss pairings), and it drew in forty two players with an average rating of 1253, and four rated over 2000. Clear winner, and undefeated, was John Stuart Plant (2178). Daniel Melamed (2195) only lost one game – his fourth round match against JSP, and thus came in second. Third was CM Anthony Chan (2216), whose only two losses were, as you might suspect, to Daniel and JSP. Anthony secured his third-place spot on tiebreaks from equal-scoring Nick Kordahi. Other rating division winners will be announced in due course or you can make educated guesses from looking through the final crosstable.
As is typical of lightning tourneys, the frenetic pace resulted in many an illegal move, some detected, others not. Luckily, we had International Arbiter Charles Zworestine to adjudicate and to reveal, in his in-between-rounds chats, some of the subtler finer points of the rules.

Upcoming Events at St George & elsewhere
2023 St George Swiss: starts September 5
Tuesday September 5 sees a return to classical time format play, with the first night of a nine-round, FIDE-rated tournament. Each player has 60 mins for their moves, with a 30s increment per move. It's a Swiss-structured event, which means that if there are 60 players, ranked 1 through 60, then in round one, player #1 is paired with player #31, player #2 with player #32 etc. In subsequent rounds, the same logic is used, but is applied within groups of players on the same score, and with adjustments made such that (amongst other considerations) people never play each other twice, and ideally alternate between black and white.
2023 New England Open/NSW Country Championships 
For some high-altitude competition in September, drive, fly or catch the train to Armidale for a two day, classical time-format tournament. It doubles as the NSW Country Champs for any  participants who happen to be residents of country NSW. Dates: September 9 and 10. For registration and details click here.  Two St George players (at least) are already booked in: Mal O'Donoghue and Geoff Hyde.
2023 Ryde-Eastwood Open
What better way to celebrate the Labour Day weekend than with chess, chess and more chess! Starting on Saturday September 30, Ryde-Eastwood is putting on their annual Swiss-format weekender, offering seven rounds of classical time-format chess (each player has 60 minutes plus 30 secs increment per move). Juniors are welcome but must have an ACF rating of at least 1100. For more details click here and register on the NSWCA site here.