The Friendly Club!
The St George Chess Club prides itself on a diverse membership with a range of chess abilities. We foster a social atmosphere for players of all ages and abilities.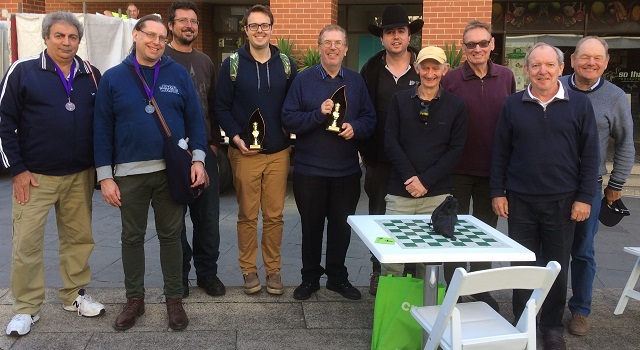 The club runs regular internal club competitions and participates in interclub tournaments. More information about the activities can be found from the calendar.
Club Games: 7:30pm Tuesday nights, St George Leagues Club, 124 Princes Highway, Kogarah NSW
News
2023 St George Club Championships
A number of games from Rounds 1 and 2 are now accessible via the links in the table at the top of the Results page. They can be viewed using a simple viewer, or, for more options, using the Chessbase viewer.
The Newsletter for Round 2, written up by Charles Zworestine, is here. For earlier editions, see the Results page.
The results (for completed games) up to the end of Round 3 (and pairings for all rounds) for all six divisions are up here. 
The 2023 Club Championship started Tuesday March 7 – nine rounds, classical time-control. The turn-out was very pleasing, with sixty players. Thus, the tournament has six divisions, each with 10 contestants, of roughly equal rating.  The structure of the tournament is described here.
Vale Geoff Britton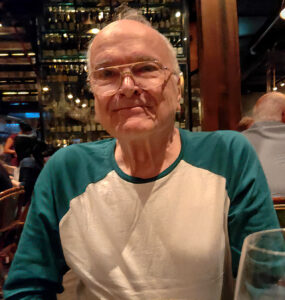 In very sad news, one of our oldest members, Geoff Britton, recently passed away.  Geoff was an absolute gentleman, and is remembered fondly by all in the club.
You can follow one of Geoff's finest  games at St George here.
Upcoming Events
2023 O2C Doeberl Cup
Only days to go until Australia's premier chess tournament, over the Easter break, 6-10 April, Canberra Southern Cross Club Woden, ACT.  Join the six other St George players in one of the five tournaments. They cover all rating levels, and there have been 360 registrations so far! Registrations are still open until  12 noon, Wednesday 5 April. Register here.
Sydney Autumn Fun Events (juniors)
AUTUMN ONE-DAY TOURNAMENT
Thursday 13 April
AUTUMN TWO-DAY TOURNAMENT
Wednesday-Thursday 19-20 April
Both events: North Ryde Community Centre, 201 Coxs Road, North Ryde (between Lane Cove Road and Wicks Road). More Info