The Friendly Club!
The St George Chess Club prides itself on a diverse membership with a range of chess abilities. We foster a social atmosphere for players of all ages and abilities.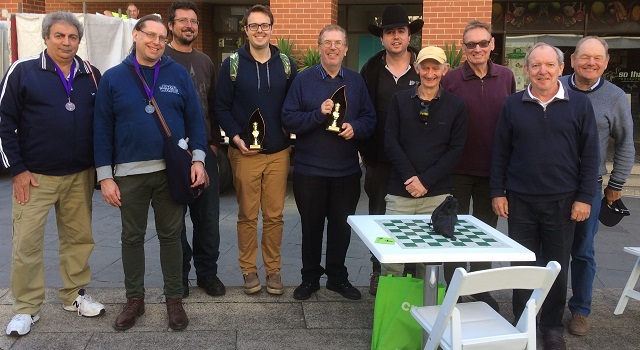 The club runs regular internal club competitions and participates in interclub tournaments. More information about the activities can be found from the calendar.
Club Games: 7:30pm Tuesday nights, Prince Edward Rooms, St George Leagues Club, 124 Princes Highway, Kogarah NSW
News
2023 St George Swiss: Round 3 update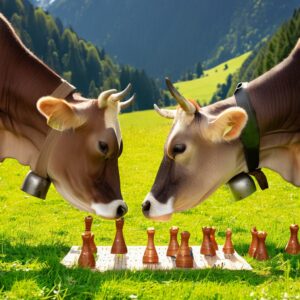 Round 3 saw the leader-board tightening up, with only four players coming through with their perfect scores intact: Clive Ng (FM), Jeremy Plunkett, John Stuart Plant and Daniel Melamed. A further four players are a half-point back, on 2.5.  The following players drew or won against opponents ranked at least ten spots above them on the starting table: Srijan Badam, Chris Brown, Maan Beydoun, Ramu Srinirasan, Robert O'Connor, and (continuing his great run) club newcomer, Ted Power.
Sixty players are registered, with 12 of those rated over 1800.  Click to see the crosstable after round 3, and the provisional fourth round pairings.
In the tourney, each player has 60 mins for their moves, with a 30s increment per move. It's a Swiss-structured event, which means that if there are 60 players, ranked 1 through 60, then in round one, player #1 is paired with player #31, player #2 with player #32 etc. In subsequent rounds, the same logic is used, but is applied within groups of players on the same score, and with adjustments made such that (amongst other considerations) people never play each other twice, and ideally alternate between black and white.
National Arbiters Workshop Report – AND a QUIZ!
Geoff Hyde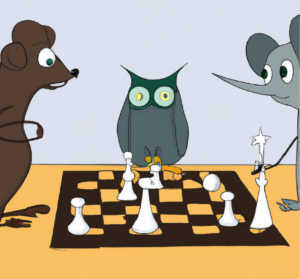 One month back, September 19-20, the NSWCA ran a weekend workshop to train candidates for FIDE's National Arbiter (NA) position. Held at the Sydney Academy of Chess, Burwood, it was an intense affair, run by the very affable International Arbiter (IA) Peter Tsai, and ably assisted by Ryde-Eastwood's Rob Watson (IA) and the ACF's National Ratings Officer, Bill Gletsos (NA).  St George had three participants, Clive Ng, Anthony Karnaout, and myself, among an overall total of twenty-two.
The content covered a wide range of topics including: the laws of chess, tournament types; tournament conditions; types of tie-breaks; the theory and practice of pairings; the conduct of players and arbiters; ensuring fair play; clock handling; and the submission of results. For most attendees, even the introductory section, an exposition of the rules of chess and tournament play, held many surprises. As Anthony says:
The seminar was a great experience, as I was able to learn some of the finer points of the Laws of Chess. Not only did I learn about arbiting, but it also added to my knowledge as a chess player.
If you want to test your own knowledge of the rules, I've created an anonymous 10 question quiz based on the workshop content, and my reading of two official FIDE documents: The Laws of Chess and the FIDE Arbiters Manual.
I've set the 'pass mark' for the quiz at 50%, but at the end of the workshop itself, we all had to sit a two-hour exam, and to get our NA accreditation, we had to score at least 80%. Like the workshop, the exam was exacting, and even included an exercise in pairing players manually, based on 'first principles'. The idea was that even though all FIDE-rated Swiss tournaments in Australia use the Vega application to determine pairings automatically (and we practised that too), an arbiter should be able to explain to players what is going on in Vega, under the hood, as it were.
All three St George participants passed the exam comfortably, and we are now listed on the FIDE list of National Arbiters.  The National Arbiter accreditation even shows up on one's individual FIDE page.  Anthony has already gone on to act as an arbiter for our recent Allegro tournament. My first gig will be at the upcoming Ryde-Eastwood Open (see upcoming events below) where I will assist Rob Watson.
The workshop was such a success that the NSWCA has already announced a second NA Workshop, to be run by Bill Gletsos and Rob Watson at the Sydney Academy of Chess, on the weekend of October 7-9. Highly recommended!

Upcoming Events at St George & elsewhere
2023 Ryde-Eastwood Open
What better way to celebrate the Labour Day weekend than with chess, chess and more chess! Starting on Saturday September 30, Ryde-Eastwood is putting on their annual Swiss-format weekender, offering seven rounds of classical time-format chess (each player has 60 minutes plus 30 secs increment per move). Juniors are welcome but must have an ACF rating of at least 1100. For more details click here and register on the NSWCA site here.
2023 NSW Seniors Championship
Over 50? Then you are eligible for this two-day, ACF-rated classical weekender held at Norths, October 21-22. Lots of prize money is on offer, spread over four rating divisions (Open, U1800-1600; U1600-1400; U1400) and there is a special $200 prize for the best score by a player 65 or over. The time control is 60 mins + 10 sec increment/move. Full details here and register online here.